A CHALLENGE HAS BEEN ANNOUNCED!

DON JUAN FUTRELL CHALLENGES FORMER TWO-TIME WOLD CHAMPION JULIO "THE KIDD" DIAZ

HCB Presser - 11/11/08

Newly crowned WBC USNBC light welterweight champion, Don Juan Futrell (22-3-2, 10 KO's) is issuing a challenge to former two-time world champion Julio "The Kidd" Diaz.

Futrell, who's unbeaten in his last nine fights, is coming off an impressive win against Hector Alatorre. "I feel I'm ready to challenge the best fighters at the lightweight and Jr. welterweight divisions," stated Futrell, "I've learned a lot about myself in these last few fights and believe now is my time to shine. The lightweight division is my target. If Julio Diaz is willing, I'll fight him anywhere. "
Read More...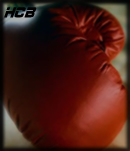 RON ROSS TO SIGN COPIES OF "NINE…TEN…AND OUT!" FOR FANS AT "BAD BOYS OF BOXING" SHOW ON NOV.11

Boxing Press Release - 11/11/2008

HOLLYWOOD, FL, November 10 – As a special treat for boxing fans attending Tuesday, November 11th's "Bad Boys of Boxing" event at the Hard Rock Live, author Ron Ross will be on hand to sign copies of his critically acclaimed new book "Nine…Ten…And Out! The Two Worlds of Emile Griffith."

Mr. Ross will have copies of the book available for sale.
Read More...