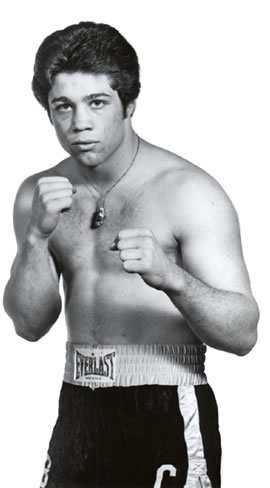 An Interview with Bobby Czyz Part 2: Tragedy, Free Agency, and a Two-Time Champion

Read An Interview with Bobby Czyz Part 1

Read An Introduction To the Three Part Interview: Perception, Reality, and Legacy

Greg Smith - 9/17/2005

"If I could snap my fingers and my father would come back to life, I would cut off both my hands. At the same time, I really, truly regret that he never saw me win the world title."

----Bobby Czyz

Minutes after Bobby lost to Hamsho, I listened closely to the post-fight interviews to get a gauge on the respective mental sets of both fighters. Bobby was humble and rational in defeat. He didn't make excuses in the post-fight interview. He learned a lot in his first defeat, and indicated that he'd like a rematch with Hamsho in the future. Bobby's market appeal may have dropped off in the eyes of fans and boxing experts, but it wasn't a defeat that would keep him down permanently. His hand was broken, but his spirit wasn't.

At the same time, Hamsho was very complimentary of Czyz in the post-fight interview. Mustafa said he didn't think Bobby had enough heart to hang in there with him before the fight, but felt Bobby showed a lot of heart and talent in defeat. Bobby's father spent several minutes in the ring with Hamsho afterwards, and actually had his arm around Mustafa as they spoke. Everyone was respectful. Mustafa's career was officially on an upward spiral, and Bobby would have to rebuild.

In the months following his defeat to Hamsho, Bobby underwent a bone graft procedure to repair his right hand, and his hand was in a cast for approximately ten weeks. Sparring and training weren't a part of his lifestyle for the first time in years. It was certainly a time to ponder his future considering that he had suffered his first defeat, and he was also experiencing serious difficulty in making the 160 limit. Bobby was poised to travel on another path, but not before extreme tragedy would occur.

Despite the fact that Bobby had suffered his first defeat, and was vilified by the press, his aggregate purses and career progression in two years as a pro were significant. Bobby viewed his success in many ways, which created a variety of dilemmas as well. From one perspective, Bobby and his father worked hard together over the years, and a strong bond existed between the two.

To illustrate the unusual bond between father and son, when you watch tapes of Bobby's early fights, one of the first people to enter the ring after a fight was over was his father. They almost always embraced, and spoke for several seconds in obvious love and respect before the trainers, promoters, managers, and press could descend on Bobby.

Behind the scenes, however, Bobby also saw boxing as a vehicle to get him away from the negative aspects of his father. To further compound the situation, as Bobby's earnings and notoriety grew, his father tried to assert more control over the relationship. It was a confusing and difficult situation for Bobby to manage because his father had taught him to be an independent thinker; his own man.

"This (boxing) was my way away from him. As I exercised my manhood, as I started to make my own decisions and started to grow, it pissed him off. What he was teaching me was pissing him off."

As the months of 1983 passed, the conflict between father and son grew to a breaking point.

"That's when things hit the fan. I came home one day. He was out. As he came home, he pulled me aside and said, 'How are things between us?' I know something's coming when he does that. It's just a set-up."

Bobby knew something was out of kilter, and braced himself for a rough interaction. Bobby's father informed him that he threw one of his brothers out of the house. The situation then escalated. Bobby challenged his father based on his father's own teachings.

"You taught me all my life that my brothers and my sisters come before you and mom. If you're going to hurt them, I gotta help them."

Bobby's father responded, "Well, I'm changing the rules right now." Bobby couldn't accept that explanation, and retorted, "You can't change the rules right now."

At that point, a "heated" verbal confrontation occurred, and Bobby's father turned the issue in a different direction.

"You're nothing without me anyway. I kicked you up the fu..in' ladder of success. Without me, you would fall flat on your face. I made you what you are."

Bobby quickly answered.

"Maybe. You put in a lot, but I put in a lot. I still got it. Everything you taught me, I still have. Everything I am, I still am. Without you, I will go forward."

Bobby and his father never came to blows, but the issue reached an extreme boiling point. The years of love and admiration, but mixed with physical and mental abuse, resentment, and anger finally came to an intractable end. Bobby ended the conversation with the following.

"Tell you what. Keep all of the money. Keep all of the sh*t. Keep everything. Tomorrow, you're dead to me. I got a mother, two brothers, and a sister. You're dead to me. I have no father."

Bobby then left the house, and took the family dog for a walk. When he returned, his father was watching television, and completely ignored Bobby as Bobby entered the house. Bobby describes the eerie events as he observed his father watching TV while not acknowledging Bobby's presence.

"He wouldn't talk to me. He stared at the TV. He didn't blink for twenty minutes, which I thought was impossible to do. He just ignored me. The silent treatment was his thing. But you always had to go apologize to him. He always said, 'Even if I'm wrong, you gotta come to me and apologize.' So I tried to apologize for what I said."

The apology was met with stoned silence. Bobby then went upstairs, and went to bed.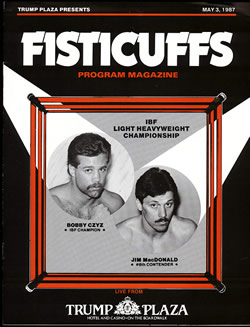 That night, Bobby's father shot himself.

Bobby found his father the next morning. Needless to say, the impact of his father's suicide was devastating in many ways, and Bobby was self-reliant in getting his life back on track.

"You know, I was in the bottle for three months. I just drank myself to sleep. I couldn't erase the look with him in the chair. One day, I locked myself in a room. I did my self- hypnosis. I call it self-programming. I shut down everything. Put earplugs in, and blindfold on. I just sat there for 5 or 6 hours. I said to myself, 'You're going to get up, and you're going to start tomorrow and get back on track. You're going to do this. You're going to follow it through to wherever it takes you.' That was the last day I had a problem."

Nevertheless, Bobby was haunted by nightmares about his father's suicide until five years ago.

"I used to have the same recurring nightmare. The doorbell rings, and it's him. He's dressed in his suit, but he's got a hole in his head with blood everywhere, which I saw when I found him in the morning. It's a real horrific picture."

Bobby has used a variation of his self-hypnosis or "self-programming" to cure his nightmares.

Amid all of the personal turmoil, Bobby re-started his career in September 1983 with a second round technical knockout of Bert Lee on the undercard of the Pryor – Arguello rematch. As mentioned in the introduction, I was very surprised by how sharp and powerful Bobby looked on that day. Weighing 162, he actually looked faster, stronger, and more polished than in many of his previous performances. Bobby's ability to perform at an optimal level under inordinately adverse circumstances is yet another example of an inner toughness few can fathom.

As Bobby rebounded from personal tragedy, and attempted to move his career forward, he began to experience some unexpected roadblocks. Bobby fought in the range of 163 ¾ to 168 in his three fights after stopping Lee. If Bobby was considering a move to light heavyweight, he would likely find himself in a delicate situation. The fifteen pound increase from middleweight to light heavyweight is historically difficult. Taking into account Czyz's lack of height and reach, and Michael Spinks was ruling the division at the time, it seemed likely that the 22-year-old Czyz would run into significant career inertia.

Coincidentally, the super middleweight division was created in 1984. 168 pounds seemed like a great fit. Czyz's marketability certainly took a hit in his loss to Hamsho, but he also seemed like a great beta test for the start of the new division. After all, he was young, more seasoned and experienced, looked good in his fights after the Hamsho loss, and it was well known that he had struggled to make 160 since he was a teenager. It may have seemed like a natural fit, but it wasn't that simple.

Czyz was experiencing managerial difficulties with the Duvas. The Duvas were pressing him to sign a long-term contract, but Bobby didn't feel completely comfortable with his business dealings with them at the time. Bobby refused to sign the contract, and started doing business with them on a fight-to-fight basis.

Meanwhile, the Duvas were doing business with veteran Murray Sutherland. Sutherland fought between middleweight and light heavyweight throughout his career. In 1981, he lost to Matthew Saad Muhammad on a gallant ninth round technical knockout in a bid for the WBC light heavyweight championship. In 1982, Sutherland challenged Michael Spinks for the WBA light heavyweight title, but was dominated and stopped in eight rounds. On the undercard of Holmes – Cooney in June 1982, I watched him get destroyed by the skilled and vastly underrated Eddie Davis.

In 1983, Sutherland dropped down to 160 pounds, and survived in a ten round decision loss to Thomas Hearns. Sutherland decisioned Alex Ramos in his next fight, but then dropped a decision to James "The Heat" Kinchen in November 1983. Sutherland wasn't a hot commodity, and was considered more of a gatekeeper between both weight classes at that point in his career.

As Bobby was struggling with the Duvas, Sutherland was matched against fading journeyman Ernie Singletary for the vacant and newly created IBF super middleweight title. Singletary had lost four of his last five fights before facing Sutherland. Sutherland won a fifteen round decision over Singletary on March 28, 1984, and then signed to fight Korean Chong Pal Park in Seoul, South Korea on July 22, 1984. Park had a record of 33-3-1 when he faced Sutherland. His most notable opponent before facing Sutherland was former Marvin Hagler victim Fulgencio Obelmejias. Obelmejias knocked out Park in 1981.

As it turned out, Bobby was led to believe he'd face the winner of Sutherland – Park. When Sutherland was knocked out by Park, Bobby presumed he'd get a title shot. Unfortunately, the Duvas actually didn't have options on Park, and the title shot never materialized. Park ended up defending his title ten times over the next four years against mostly nondescript opposition before losing the title to Obelmejias in 1988.

Bobby made major changes after being denied a title shot in the super middleweight division. Bobby severed his ties with the Duvas, became self-managed, and never fought at super middleweight again. Tommy Parks stayed by his side as his trainer, and Bobby signed with New Jersey-based promoter Carlo Dee. Dee promised Bobby he'd get him a title shot within two years.

In his first fight as a light heavyweight in October 1984, Bobby weighed 174 ½ and gave away about a half a foot in height to the rangy Philadelphian, Marvin Mack. Bobby experienced difficulty with Mack's height, reach, and style, and was losing the fight midway through the bout.

Bobby had become a seasoned pro by that time, and wasn't worried. However, Bobby noticed that Tommy Parks was extremely nervous in between rounds, and tried to take the edge off. Bobby looked at the ring card girl and said to Parks, "Tommy, you see that ring card girl. Get me her number." Tommy was startled by Bobby's nonchalance, but Bobby's strategy worked. Tommy relaxed a little, they put together a new game plan, and Czyz defeated Mack in a ten round decision.

In his next fight, Bobby faced Tim Broady in January 1985. As I mentioned in the introduction, Czyz – Broady is a hidden classic. It's a fantastic fight pitting two hungry contenders in a brutal battle. Bobby is typically considered as a stand-up boxer puncher. Broady was a pure puncher, and enjoyed a significant height and reach advantage over Czyz. At the time he met Czyz, Broady's record was 15-1-1 with all of his wins coming by way of knockout. To add to the combustible contrast in styles, Broady increased the level of animosity between the two at the press conference before the fight.

"He said something to me the day before the fight at the press conference. He said, 'He's just a lazy middleweight. He doesn't want to train hard enough to make the weight. I will destroy him. It will be like a man beating a boy.' I was as offended as f..k! I don't talk trash at press conferences."

Both men traded bombs for three rounds. Czyz used a beautiful single, double, and triple jab to break Broady's rhythm, and Broady resorted to haymakers to Czyz's body and head. Bobby countered well with pinpoint combinations, and looked for angles to set Broady up for the kill.

At one point, Czyz was badly staggered by a straight right-left hook combination from Broady. Tex Cobb, who was a commentator for the bout, thought Bobby was "gone", but Bobby always had great recuperative powers, and turned the tide going into the fourth round.

In the fourth, Broady seemed a little bit more tired by the incredible pace of the bout, and Bobby walked him into a vicious left hook, causing Broady to collapse in a heap. Broady beat the count, but was badly hurt. Bobby landed several shots, forcing Broady to the ropes. Bobby describes the final moments of the bout as he knocked Broady unconscious against the ropes.

"I didn't just beat him. I tried to execute him when his head got stuck up in the air. I had watched tapes on him. I remembered what he did when he got rattled a little bit….how he put his hands on the ropes. I remembered after he got up from the knockdown. I immediately flashed back to the tape. When he gets up---if he gets up---he's going to go to do this. This is how he's going to put his hands….I'll come around the side….then come up the middle…then get his head up in the air…and take it off. It's exactly what I did. You saw how I got his head up. I got his head reeling to where if they didn't stop me, I would've broken his neck. It's amazing to me how in flashes of moments during a fight, things will come back to you. 'Hey, I saw that on the tape, and then…boom!'"

It's a perfect description of the ending of the fight. Broady was out before he hit the floor, and the referee stepped in at exactly the right time.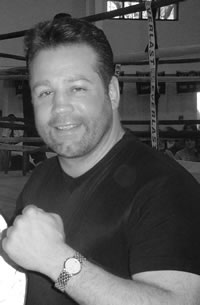 Bobby wasn't done, though. He was still offended by Broady's actions before the bout.

When the referee pulled Bobby away, Bobby was able to step around the referee, and screamed at Broady as Broady was semi-conscious on the canvas. Bobby was incensed by Broady's arrogance, and wanted to make an extra point that Bobby wasn't the blown-up, lazy middleweight Broady attempted to characterize him as.

As it turned out, Broady was so humiliated in defeat, he actually left the arena immediately following the defeat, and caught the next flight out of town. His handlers couldn't find him for several hours until they discovered that Broady was already on his way home.

After his win over Broady, Bobby put together two more wins, including the near shutout win over Murray Sutherland. Carlo Dee then delivered on his promise: He got Bobby a title shot. In an intriguing move, Dee actually sold his rights to Don King for that fight, and King ended up promoting Bobby's first shot at a world title.

After several postponements, Bobby faced Slobodan Kacar at the Hilton Hotel in Las Vegas on September 6, 1986. Bobby wore American flag trunks and shoes during the bout, and completely dominated the previously undefeated Yugoslavian Olympic Gold Medalist on a fifth round TKO.

It had been a tough, circuitous journey. After the fight, he said it "felt like tears" in describing his emotions after the fight. Bobby Czyz had finally arrived, but not without remembering the past. Bobby told me to listen to the following quote several times over after our interview. It is a reminder of what Bobby had been through up until that point, and his feelings towards his deceased father.

"If I could snap my fingers and my father would come back to life, I would cut off both my hands. At the same time, I really, truly regret that he never saw me win the world title."

Bobby's independent streak also paid off. He became one of the few self-managed fighters to make the right moves to win a world title. Although Bobby had been through a lot by the time he finally became a champion, he was still on 24-years-old.

Bobby's three title defenses were described in the introduction to this interview series. He looked great in all of those fights, but in different ways. He bombed out Sears in about a minute. He knocked Willie Edwards cold in two rounds in what Bobby described as "a good old fashioned donnybrook." Bobby put on a clinical, aesthetically pleasing, and near perfect performance in stopping Jim MacDonald.

It is noteworthy that there was some bad blood between Bobby and Edwards going into their fight. Edwards was as dismissive of Czyz's viability as a true light heavyweight—not to mention a champion---as Broady was two years before. Edwards attended the David Sears fight, and said he would knock Bobby out in four rounds. Edwards definitely touched a nerve. Bobby describes his thoughts.

"This really pissed me off. He came to the fight with Sears, because he knew we were looking to possibly fight him next. After the fight, they said to him, 'What do you think? You and David Sears fought two times. One was a split decision and one was a draw. Bobby knocked him out in a minute.' He said, 'I'll knock Czyz out in four rounds.'"

Bobby heard the comment, and responded with the following: "I'll tell you what. If Willie Edwards is standing in the fourth round, I'll quit. He has no chin. I'm going to make this a f..kin' free for all right from jump street. This fight will never see the fourth round. I will hit the son of a bitch somewhere along the way, and he'll get hurt. When he gets hurt, it's lights out."

That's how it happened.

When Bobby lost to Prince Charles Williams in his next defense in October 1987, it represented another blow to Bobby's career, but also represented the beginning of a point in his career where he didn't perform as he had since 1983. I asked Bobby about his losses to Dennis Andries and Virgil Hill. He told me he was sick for the Andreas fight, and his back was giving him problems in the Virgil Hill fight.

Bobby's 1989 rematch loss to Williams was another matter. He put up a game effort, but Williams was far ahead on the scorecards when the bout was stopped in the tenth round. I asked Bobby what was different about Williams compared to other fighters considering that Williams was the only fighter to stop him in the 1980s.

"He was quicker. I had more problems in the gym with speed demons; not punchers. The speed was a little bit of a problem for me. It was harder to slip his shots, and get in before his second shot was already there. He threw punches in better combination than most people, and quicker. I have some weaknesses, and if you know where to go, you can find them. If I don't make the adjustments, shame on me, or my corner. He just did some things that I didn't pick up on completely. Everyone has a bullet with their name on it, unless you're Rocky Marciano or Ricardo Lopez."

Bobby retired from boxing after the Williams fight, but re-emerged in March 1990 as a cruiserweight with his ten round decision win over dangerous Uriah Grant. Bobby told me that he proved to himself in that fight that he should continue his career.

Bobby then knocked out undefeated Olympic Gold Medalist Andrew Maynard. Bobby's stock was rejuvenated, but moving forward in the light heavyweight division at that time was very difficult. Michael Moorer, Prince Charles Williams, and Virgil Hill were all talking about fighting each other in a unification tournament, but none of them ever did. The moves and machinations between the camps of the three champions created a stalemate in the division, and Bobby was locked out. Bobby described what happened before and after the Maynard fight.

"He (Maynard) had a two fight deal to fight James "The Heat" Kinchen after me. I obviously screwed up the deal by knocking him out. Nobody wanted to see him fight Kinchen. Bob Arum asked me if I wanted to step in and fight Kinchen, and I said, 'No thanks.' I told him what I had mapped out. No one would give me a shot in the light heavyweight division; nobody wanted to do it. After the Maynard fight, I looked like a hot property again, so I went up to cruiserweight. I wasn't going to sit there and wait and wait and just be boxed out. I wanted another title. I looked at the cruiserweights, and Bob Arum had promotional rights, and I said, 'Let's do it.'"

Bobby's immediate move to the cruiserweight division was quick and unusual. Considering that many deemed him a small light heavyweight, moving up another fifteen pounds to 190 seemed like a bridge too far to many skeptics. Even Bob Arum questioned Bobby's judgment. Arum felt an immediate move to a cruiserweight title shot wasn't particularly smart without testing the waters first. Bobby attempted to put everything in perspective for Arum.

"I don't need a tune-up. I box with Ray Mercer, who weighs 230 pounds in the gym. I boxed with David Bey. David Bey weighed 240 pounds. I can handle the weight. The weight is not a problem. My speed will offset the weight, and I have enough strength to deal with it. If I'm not able to beat the best, why f..k around with the rest. That's one of the jokes I used to use when people asked me why I would go straight for a title."

Bobby actually did end up fighting a tune-up fight. Weighing 179 pounds, Bobby TKO'd Horacio Brandan in six rounds in September 1990.

Bobby then signed to fight WBA cruiserweight champion Robert Daniels. The fight took place on March 8, 1991 in Atlantic City, New Jersey. Daniels won the vacant WBA title in 1989 in a twelve round split decision over Dwight Muhammad Qawi, and had successfully defended his title twice. Daniels was a physically strong puncher who was more than just a test for Bobby. Daniels was equipped to overpower Bobby, and Bobby was forced to adjust.

Weighing a career high 186 ½ to Daniels' 188 ¼, Bobby realized early on that he couldn't match Daniels' strength. At the time, many boxing experts still didn't consider Bobby to be a diversified technician. That is, he was not the kind of fighter who could switch up, get on his toes, and box. Bobby surprised the critics, and came away with a split decision. The scorecards read 119-112, 116-114, 114-116.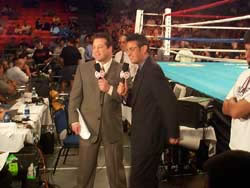 Bobby describes his thoughts on winning his second world title.

"The second title was a little sweeter because to do it twice, and do it in two different weight divisions, means that much more. It means you have the talent. I was a 4 ½ to 1 underdog. I have a friend who made more money betting on me than I made for fighting the fight. I made $185,000 for the fight. A friend of mine made a little over $200,000 betting at 4 ½ to 1 odds."

Bobby also had some extra motivation for that fight. Bobby had been previously engaged to be married twice: Once in 1983 and another time in 1988. In 1988, a newspaper article referred to Czyz as a "Wanaque Playboy" regarding his engagement at that time.

Bobby was engaged in 1990 again, and wanted to make a victory over Daniels extra special for his new fiancée. For the Daniels fight, he made a promise to his fiancée that he would win. He wanted a headline to read "Champ Takes a Bride."

Czyz's feet were bleeding during the fight. Bobby told me he always had soft feet, but the pain was exacerbated by the fact the he was on his toes and sticking and moving during the fight.

Going into the tenth round, he was hurting and tired. He then remembered his vow to his fiancée, and came alive. He said the tenth round was his best round of the fight, and he ended up closing well.

It was a great moment for several reasons. Bobby married his wife, Kim, in 1991. Bobby and Kim are now divorced, but Bobby refers to his ex-wife with great affection and the highest level of respect. In listening to Bobby's tone as he describes his ex-wife and the Daniels fight, it was clearly one of the major highlights of his career, and a victory that had been previously overlooked in his career.

Bobby successfully defended his cruiserweight title twice. He won an easy twelve round unanimous decision over Bash Ali in 1991 for his first defense. In his second defense, he scored another easy unanimous decision win over former light heavyweight champion Donny LaLonde.

After defending his title twice, Bobby was on a roll for the first time in years. He took some major risks, and they were paying off. In Bobby's title winning effort against Robert Daniels, Bob Arum actually shortchanged him on his purse in exchange for some free tickets. Bobby was to receive $225,000 for the fight, but Arum reduced his purse to the aforementioned $185,000, and gave him $40,000 worth of free tickets. Bobby sold several thousand dollars worth of tickets, and bought Kim a beautiful necklace.

As usual, however, Bobby's good luck didn't last long. As Bobby told me during our interview, he is often subjected to "Kelly's Law." "Kelly" is Murphy's unlucky brother. Bobby got hit by a car after his second defense, and was forced to relinquish his title and start all over again.

In boxing, as in life, Bobby could be hurt and knocked down, but he always got up. He proved this in more ways than one in the final years of his career.

Discuss This Now on the NEW HCB Message Board



Send Greg your Questions










Copyright © 2003 - 2006 Hardcore Boxing

Privacy Statement